On the eve of Turkey's election runoff, among many in the world holding their breath for the election results was Iraq's autonomous Kurdistan Regional Government (KRG). For the KRG, each passing moment heightened concern over an important revenue stream for their economy, the export of oil. For years, 450,000 barrels of Kurdish oil had been exported through Turkey on a daily basis, but this was halted in March 2023, amidst tensions between Ankara and Iraq's central government Baghdad. According to experts, Turkey decided to stop the exports and delay resolving the issue until the election results were clear. Now, with Recep Tayyip Erdogan's recent reelection, the KRG eagerly awaits a quick fix. However, beneath this visible tension lies a deeper issue: the relationship between Turkey and the KRG, which has been fraught with toxicity. On the one side, Ankara is in a tight economic and political relationship with the Kurdish government, but on the other side, it is against any Kurdish autonomy. This is because Turkey fears that an independent Kurdish entity in the region might inspire similar aspirations among its own large Kurdish population.
Iraqi Kurdistan is an autonomous territory in the north of Iraq bordering Turkey. Almost all the regional powers surrounding the Iraqi Kurdistan region, including Turkey, Iran and Iraq, were always against Kurdish autonomy, viewing it as a potential threat to their power. However, KRG gained autonomy in 2005, forcing regional actors to reassess their policies towards both powers in Iraq — Baghdad, the capital of Iraq, and Erbil, the capital of Iraqi Kurdistan.
Initially, Turkey struggled with this change as it was only two years after Erdogan came to power when the new government was still cementing its domestic and foreign policies. At first, the Turkish officials avoided direct contact with Erbil, occasionally even hesitating to say the name 'Kurdistan'.
However, beginning in the early 2010s, Turkey altered its political stance towards the KRG, beginning to regard the Kurdish government as a separate entity. This shift was prompted by the KRG's growing regional importance, which intersected with Turkey's own economic, geopolitical, and security interests. As is the case with many relationships in the region, this was also influenced by the presence of vast oil reserves in the Kurdish-controlled territories. Turkey started direct diplomatic relations with the KRG, by opening a Turkish Consulate in Erbil in 2010 and having regular official meetings. This cooperation with Kurdistan has led to rising tension and issues between Baghdad and Turkey.
Prior to 2014, both Iraqi and Kurdish-controlled oil were exported through a pipeline controlled by Baghdad and passing through Turkey. During this period, Baghdad attempted to exert pressure on the Kurds, sometimes not allowing them to export oil. Eventually, the Kurds started constructing a new pipeline and entered into separate deals with Turkey. Baghdad consistently condemned this process and promptly initiated arbitration proceedings against Turkey, citing violations of the 1973 agreement between Ankara and Baghdad regarding oil exports.
One of these arbitrations recently resulted in Turkey being obliged to pay $1.5 billion to Baghdad. As another arbitration is still ongoing, Turkey suspended oil exports during the challenging period of election preparations to stabilise the situation. Turkey was hoping that in the meantime Baghdad would reach formal agreements with Ankara concerning the export of Kurdish oil, preventing further issues.
Factors influencing KRG-Turkey relations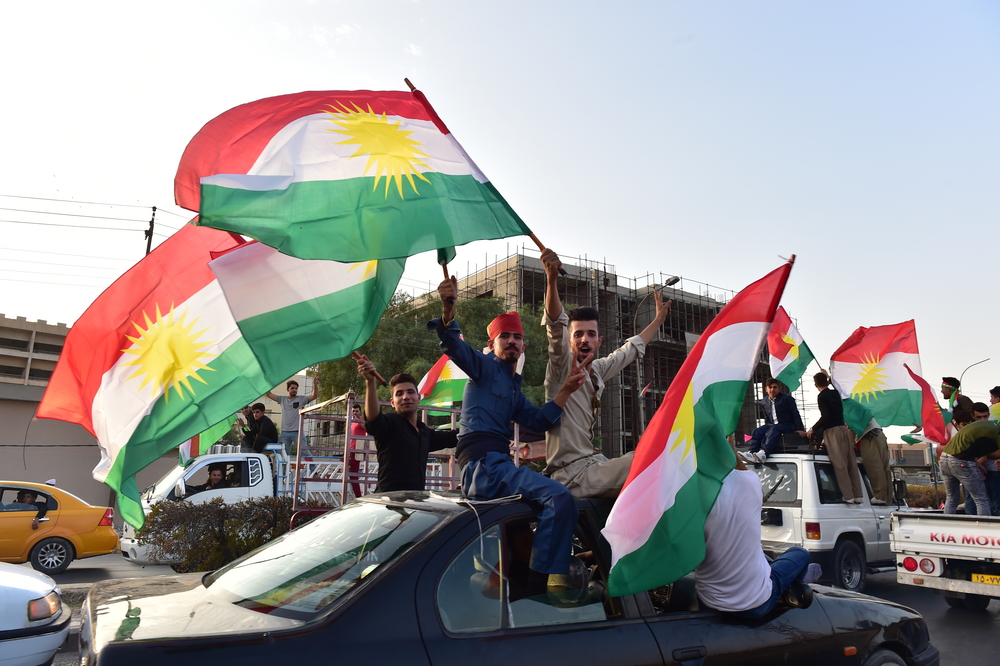 However, oil and economic ties are not the only concerns in the KRG-Turkey relationship. As mentioned, Turkey opposes the idea of Kurdish autonomy in the region. In 2017, the KRG held an independence referendum and received 93 percent support for independence. Ankara, along with Baghdad and Tehran, exerted pressure on the Kurds, compelling them to reject the referendum's results. This pressure even included threats of military operations against the Kurds.
In line with this, since 2008, Turkey has been invading Northern Iraq which is under Kurdish control. The Turkish military has been conducting military operations and establishing bases 40 km within Iraqi territory. The Turkish government claims these military operations are aimed at combating the Kurdish fighters of the Kurdistan Workers' Party (PKK), which is officially designated as a terrorist organisation in Turkey. These interventions have been condemned by Baghdad multiple times, accusing Turkey of violating Iraq's territorial integrity. Erbil has also voiced complaints about the suffering of Kurdish civilians in the region due to Turkish operations. However, despite these concerns, Turkey has faced limited resistance from Baghdad and Erbil, allowing it to continue establishing new military bases in Iraqi territory and regularly conducting airstrikes that result in civilian casualties.
Trying to justify its operations in Northern Iraq, Turkey sometimes refers to their National Pact adopted by the Turkish parliament in 1920. This pact aims to revive the "borders" of the Ottoman Empire as they existed before the First World War, encompassing territories from most of the neighbouring countries including Syria and Iraq. While it might not be appropriate to argue that Turkey is pursuing the restoration of all the borders mentioned in the National Pact, the fact that Erdogan is referring to it suggests that the goal of achieving those borders is not something forgotten by Turkey.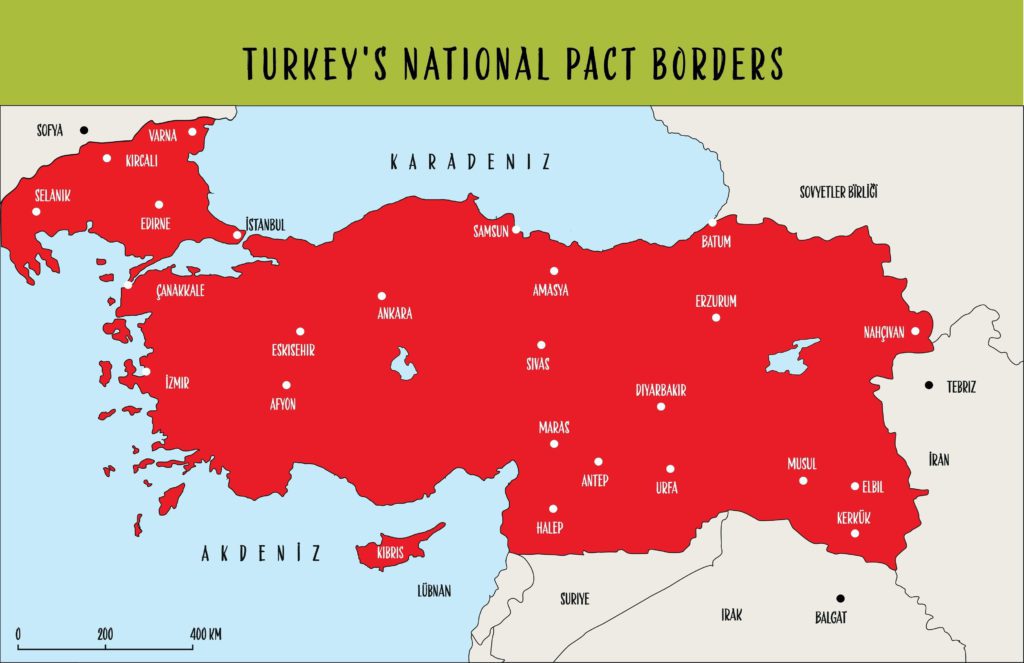 Lastly, the fact that Turkey has any relations with the KRG at all is also influenced by its desire to counter Iranian influence in the Kurdish-controlled areas. In pursuit of this objective, Ankara emphasises the presence of Turkmen and Sunni populations in the region, presenting Turkey as a unifying force for them. Ankara is positioning itself as a protector, advocate, and ally for these groups.
The fluctuations in Turkey's foreign policy
The fluctuations in KRG-Turkey relations are connected to the regular shifts in Turkish foreign policy, particularly towards its neighbouring countries, many of whom Turkey is in conflict with.

Turkey's issues with its neighbours have occasionally led to periods of attempted normalisation, although none of these efforts has been successful to date. For instance, after three years in power, Erdogan's government adopted the 'Zero Problems with Neighbours' policy, attempting to normalise its relations with almost all neighbouring countries. However, following the 2011 Arab Uprising and ongoing conflicts in the region, Turkey seized the opportunity to intervene in several of the affected countries, thereby further straining its relations with its neighbours.

Recently, Turkey embarked on another round of normalisation with many of its neighbours, creating room for discussions about its potential leadership role in the region and influence on resolving ongoing conflicts, provided the country maintains normal ties with its neighbours. However, following his re-election, President Erdogan announced a new cabinet, in which he appointed the head of Turkey's National Intelligence Organisation (MİT), Hakan Fidan, as the new foreign minister. In turn, one of Erdogan's former advisors, who was widely expected to become the foreign minister, was appointed as the new head of the intelligence organisation. With the intelligence chief moving to foreign affairs and a former advisor leading intelligence, Erdogan might be signalling a more assertive and integrated approach to geopolitics.
The future of KRG-Turkey relations
All these factors influence radical shifts in KRG-Turkey relations. At present, predicting the future course of these relations is quite challenging. Erdogan's recent victory will likely steer Turkey's political course towards a more nationalistic and radically assertive stance.
Drawing on historical patterns, it seems that periods of normalisation in Turkey's foreign policy can give way to aggressive military operations. We must acknowledge that these problems are unlikely to end in the near future. The likelihood of further confrontational policies should not be dismissed.
This repeating pattern of friendliness followed by aggression is a crucial factor for all neighbouring countries when managing their relations with Turkey. Many of the issues that have emerged in KRG-Turkey relations can serve as red flags for Turkey's neighbours, demonstrating that even close economic ties do not provide immunity against potential military confrontations.
By Milena Ayvazyan