This article is an opinion piece and its contents represent the standpoint of its author, not UPF Lund or The Perspective's editorial board.
With yet another academic year wrapped up, it is finally time for our well deserved break and to spend the days outside enjoying the long Swedish summer days (or wherever your vacation might take you). While many of you might be done with reading academic papers, now is the time to grab a new novel to daydream along with the characters' adventures, watch a new movie once it is too dark to stay outside, or to learn intriguing new things from the latest non-fiction book. For this, our writers and editors of the Perspective gathered their favourite stories related to foreign affairs that are absolute must-reads and must-watches. We hope that it helps you pick your next story!
---
Show: "The Diplomat"
One of Netflix's recent triumphs, "The Diplomat" is a magnetic blend of drama, humor, and diplomacy leaving viewers begging for more. In the wake of the deadly bombing of a British vessel just off the coast of Iran, Kate Wyler, a US diplomat is assigned to the position of US Ambassador to the UK to deal with the aftermath. With a past career as a crisis manager in the Middle East, her experience makes her the ideal candidate on paper but she struggles initially with the pageantry of such a high-profile position. In a nod to old school feminism, her style is no-frills pantsuits rather than dresses and this also applies to her work ethic. Further humanizing her adaptation into the position, the show divulges into her marriage with her husband Hal Wyler, another US ambassador. Displaying the challenges of a relationship between two career diplomats, they highlight his transition from ambassador to ambassador's spouse. Their rocky relationship reveals another layer of diplomacy in an intimate, and sometimes rather sensual way.
The Diplomat is a refreshing perspective on the workings of modern-day diplomacy. From secret meetings to late-night talks, to balancing optics, and under-the-table deals—the series tells a realistic story of what happens behind closed doors of international diplomacy. All culminating to an explosive ending, the show leaves you desperately waiting for season two to premiere.
By Kathryn Dolan

---
Non-Fiction Book: "Less is More: How Degrowth Will Save the World"
I usually avoid non-fiction literature, but Jason Hickel, an economic anthropologist, might have convinced me that some non-fiction books are worth reading. His book "Less is More" is a plea against capitalism and for degrowth. The book sets out describing the current climate breakdown and ecological collapse we are experiencing and provides an overview of the history of capitalism and how it is based on the exploitation of nature and humans. Hickel criticises what he views as the fundamental problem with capitalism: growing Gross Domestic Product (GDP) just for the sake of growth and not for the sake of human welfare. He writes about a pathway out of this economic system, which will otherwise destroy the planet and those inhabiting it: degrowth. Degrowth does not necessarily mean decreasing GDP, it refers to decreasing energy and material usage, decreasing inequality and prioritising social and ecological welfare. Even if you do not agree with Hickel, "Less is More" is still filled to the brim with interesting information about what is wrong with our current system while also providing a possible solution, and I highly recommend this as a summer read.
By Annalena Herrmann
---
Movie: "Alam"
The movie "Alam", meaning 'flag' in Arabic, is a breath-taking film that immerses us in the daily life of Palestinian teenagers living in the occupied zones from Israel. It is not about war but about teenagers that try to navigate their feelings in love and in politics. The film director, Firas Khoury, a Palestinian filmmaker, wanted to portray a story which showed another side of the Palestinian Israeli conflict that is softer, showing the daily life of the young generations in this region. The main character, Tamer, is a Palestinian who, for love, will follow a group of teenagers into a forbidden operation that plans to switch the Israeli flag with a Palestinian flag on the roof of their school. Will they take the risk of putting up the flag? There is only one way to find that out: it is to go and watch that beautiful film.
By Joséphine Gamez
---
Biographic Novel: "The Spy and the Traitor: The Greatest Espionage Story of the Cold War"
"The Spy and the Traitor" by Ben Macintyre is a real-life biography in novel-form that tells the story of double agent Oleg Gordievsky. Trained as a spy within the Soviet foreign intelligence organisation KGB during the Cold War, he struggles to follow their ideology and gets more and more drawn towards Western culture. While working undercover at a Soviet Embassy in Denmark, Gordievsky is eventually recruited as a double agent to the British intelligence agency M16. What starts out with small, occasional tasks, turns into one of the most successful cases of espionage against the Soviet Union, lasting over a decade. Yet, plenty of challenges arise: from having to hide his secret work from his family but especially the paranoid apparatus of the KGB, to having to follow a less-than-watertight escape plan from Moscow to Finland. "The Spy and the Traitor" is an unputdownable read that shows the impact and relevance of espionage—and counter-espionage—during the Cold War, making it an excellent summer read.
By Julia Hampel
---
Documentary: "Navalny"
The winner of the Best Documentary Feature at this year's Oscars, Navalny (2022), is what I would suggest to you who would like to watch more documentaries—or any for that matter—but usually does not find them intriguing enough. All of the events in the film are a true story, yet watching the film feels like following a thriller—especially if you have not followed the story of the poisoning of the Russian opposition politician Alexei Navalny. Being an actual opposition figure who supports democratic elections is not an easy job in Russia if you publically call out Vladimir Putin for corrupt practices and undemocratic behaviour. But this is exactly what Navalny did, and with a large YouTube following of millions, this did not go unnoticed, eventually leading to his poisoning by the Russian Security Service (FSB) in 2020. The film shows how Navalny confronts his poisoners over the phone and manages to get one man to admit the deed. The film is exciting and thrilling, but also thought-provoking and moving, since it ends in the way we know—Navalny gets arrested and imprisoned on absurd charges, showing the desperation of Putin's regime to eliminate any credible political dissent.
By Joosep Raudsepp
---
Documentary: "The Edge of Democracy"
Petra Costa's Oscar Nominated documentary has been described as "a cautionary tale for these times of democracy in crisis". It explores the context of Brazil's political landscape from Luiz Inacio Lula da Silva's presidency, up until Dilma Rousseff's impeachment and Lula's arrest. It offers the viewer a comprehensive background linking the effect which Operação Lava Jato (Operation Car Wash) had on the Brazilian people's trust in the left winged government, and even in democracy itself. It shows how pro-military dictatorship sentiment remains strong in Brazil and how the failures of the left-wing Workers Party laid the foundation for right-winged Jair Messias Bolsonaro to become president.
Its unique personal perspective by Petra Costa does not undermine its narrative, as she was present during pivotal moments in Brazil's political scene. Instead, her narration invites a sense of humanity and truly emphasises the complicated relationship much of Brazil has with its young democracy. Beyond the incredible cinematography and lyrical storytelling, Petra Costa has managed to create a documentary which encompasses and connects Brazil's past, present and future without complication or confusion. Although the documentary captures Brazil's issues from the early 2000s until before Bolsonaro's presidency began in 2019, it remains extremely relevant due to Lula's return as President of Brazil in January 2023.
By Laura Lima Borge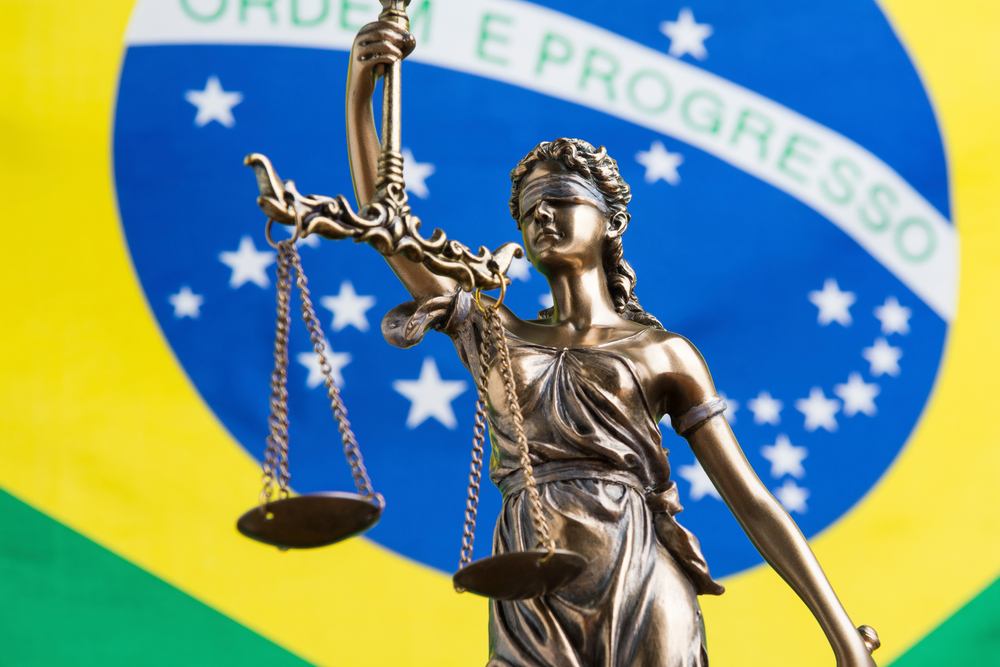 ---
Ethnography: "The Land of Open Graves"
"The Land of Open Graves" is a monograph, a book presenting original academic research and analysis, by Jason De León. The anthropologist takes you along in his research in the Sonoran Desert at the US-Mexico border, a place where many migrants attempt to enter the US in the hope of finding a better life. This is a striking book depicting the effects of very purposeful US laws, which De León argues was made to ensure that as few people as possible make it across the border. The author describes this federal plan as a "killing machine that simultaneously uses and hides behind the viciousness of the Sonoran Desert". The people who are so often dehumanised with words like "illegals" get a voice in this book through images and thick descriptions. The things they encounter along the migrant trails are sometimes uplifting, but all too often disheartening. Too many people lose their lives and their loved ones in the Sonoran Desert and through De León, you get a taste of their reality, before, during and after they cross the border. If you want a heart-wrenching but informational read this summer, this might just be what you are looking for.
By Ella Målberg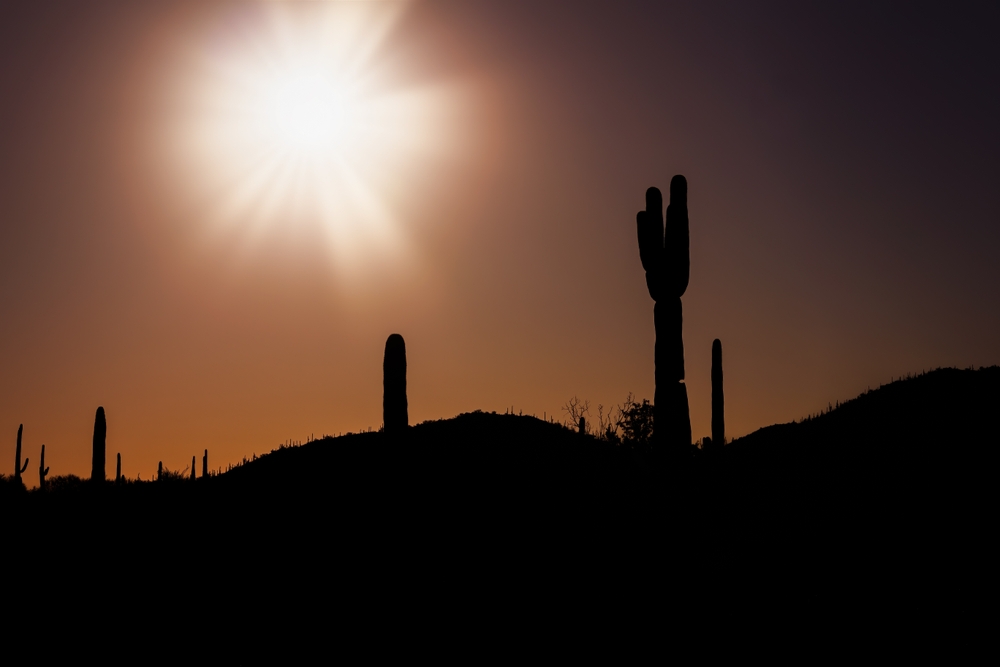 ---
Movie: "The Swimmers"
Have you ever heard of Yusra and Sara Mardini? Those two sisters fled Syria when Damascus started to become unsafe. The biographical drama "The Swimmers" tells their story, from the war in Syria to their journey as refugees. The two sisters are professional swimmers trained by their father and Yusra aims at the Olympics, just as he used to. We discover that their swimming abilities will save their lives and future in Europe. Different to other war movies, it enables us to understand and feel how war impacts families and personal destinies. This movie highlights the refugee question in a fair way, encompassing all the hardships those people have to go through, without victimising them. It portrays the two sisters and their relatives as humans, who do their best to stay alive and create a better life for themselves. While the two sisters are Syrian, the other refugees who share their journey come from many other unstable countries, making this movie a reminder of the need for adequate migration policies in Europe. Besides its touching and insightful story, the soundtrack, scenes, and acting makes this movie unforgettable.
By Anaïs Colin
---
The Perspective Magazine: "Bridges for Peace"
With the summer approaching, and the end of the academic year—not necessarily in that order—easy reading is advised. Leave those heavy books behind, close your laptops (screentime concerns are no more!), and turn to a new perspective, or that is, a new The Perspective, UPFs own print magazine. Our latest and final edition of this academic year, "Bridges for Peace" was published at the end of May, and should find a home in your mailboxes soon, if not already.
"Bridges for Peace" covers all things peace, conflict, peace-building, and decision-making, from the local level to the international scene. Read about private military companies in central Africa and the Sahel, a women's movement for peace in Liberia, changing politics in Turkey, the new UN Ocean Treaty, Chinese foreign aid, the EU in the Balkan, reporting in challenging conditions and many other interesting topics. The articles in this edition show that peace is much more than just the absence of war. Bridging one academic year to the next, we hope this edition inspires and motivates you to learn more about international affairs through the lens of peace. Thank you to our writers, and see you back in print soon!
By Dianne Kok